About shipping overseas
Introduction of Yamada Bee Farm

Yamada Bee Farm has been manufacturing bee products for over half a century, all the while observing the wonderful relationship between nature and honey bees.
We have been manufacturing royal jelly, propolis and honey, all products of nature.
This experience leads to our mission: to appreciate and protect the rich systems of nature.
Due to our experience in this industry, we have learned the importance of nature and we feel compelled to continue our mission.
With our business philosophy of "for the health of each and every individual" and our respect for nature, we will continue to produce nature's gift of honey bee products for our customer's healthy life.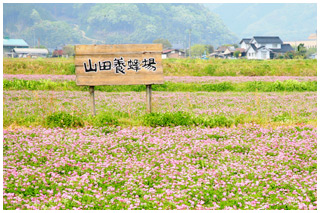 International shipment process
Please read the following information carefully if you wish to place an order for international shipment.

Credit card payments only.
Some products may not be available for an international shipment depending on the destination country and area.
Please note that order cancellations and product returns are not possible for international shipments.
For international shipments, check delivery status on the post office website.
https://trackings.post.japanpost.jp/services/srv/search/?locale=en
Please be aware that customs in some countries/regions may charge taxes depending on the purchase amount.
When your order is received, we'll send you an e-mail confirming your order, and send you a further email to confirm the total amount (price of order + shipping). After your confirmation, please email us. We shall start the preparation for shipment after receiving an order acceptance email.

※If you accept the above conditions, please proceed to the 'Select Products' page.
STEP1

Select products.

Select products and enter the number of each item desired in the space under the product (②).
If you are ordering more than 1 product, enter the quantity desired of each product.
After making your product selection, click the 'Go to Enter customer information (③).
On the next page, enter your customer information.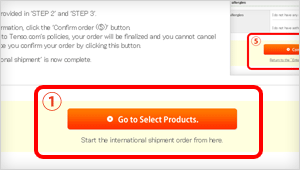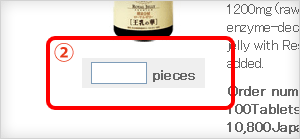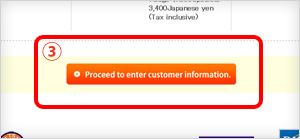 STEP2

Entering customer information and credit card information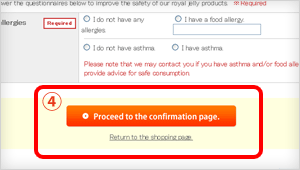 STEP3

Confirm the entered information.

Verify the information provided in 'STEP 1' and 'STEP 2'.
After verifying your information, click the 'Confirm order (⑤)' button.
Your order for 'International shipment' is now complete.