Around the World, People of the World.
All rights reserved by the Mico Group.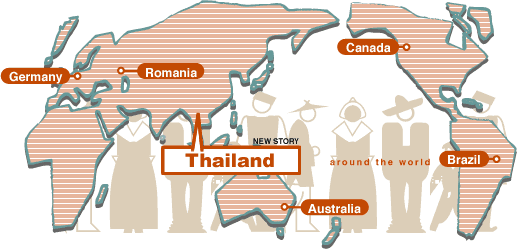 Until now, we have learned quite a lot of things through relationships between honeybees and humans. I have met people around the world and talked with them in order to further deepen and widen the sphere of apiculture at the Yamada Bee Farm. Among those are some of the world authorities on honeybees, as well as people who are making tireless efforts for the sake of apicultural societies. What is shared by all of them is pride in their job, commitment to their job, and a deep love for nature as well as beekeeping. I believe it is a vital mission for us, the apiculture industry, to transfer to society the knowledge and culture of the intangible profits we have made through these experiences.
So that as many people as possible can get a close look at the beautiful world of apiculture, which has been handed down beyond time and geographical limitations, and so that we can pass on the wonderfulness of apiculture to the next generation, I'd like to report on my experience, and what I learned from people around the world as an apiculturist.
---
Apiculture Reports from around the World


Thailand
Participation in the 7th IBRA Conference on Tropical Bees

Apimondia '99
XXXVI International Apicultural Congress, Vancouver, Canada

Brazil
Producer of High-quality Propolis

Romania
The Country of Apitherapy, Romania

Australia
Apiculture Industry in Australia, an Agricultural Giant

Germany
My Encounter with the "Honey Standard" in a Developed Apiculture Country, Germany

---